Face Tracking Evolution
Facial recognition tracking tools are not new news but their evolution is worth noting.  Huff Post Science has reported on the evolution of facial tracking tools as well as redefining the term researcher.
The face of technology is widening to include not only the well educated scientist, but the ordinary artistic entrepreneur, and Daito Manabe and his team of technologists and musicians, are among the latest group of "researchers" to take electrocution to the level of an art form.
Below is an interesting video that explores the human face, and cutting edge technology.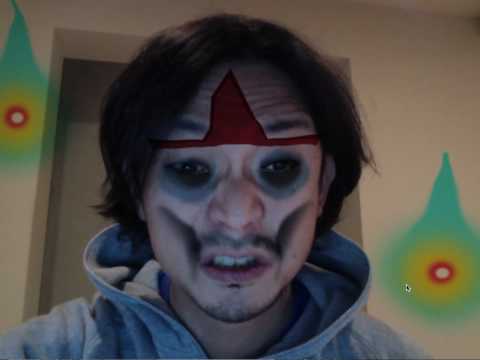 Created by researcher and programmer Daito Manabe and Satoru Higa, Happy Halloween is one of Manabe's experiments.
Manabe used FaceTracker, a sophisticated but user-friendly face tracking system, to detect the movements of his face in real time, and superimpose onto it features that turn him into an ever-changing hybridized being.
Manabe and his collaborators have also experimented with facial electrical stimulation controlled by a computer.  They synchronized individual and groups of faces into a mildly painful ballet that resembles various facial expressions.
Perhaps this preliminary experiment can be further tested and applied to robotic facial technology for more life like avatars.
In Face Visualizer (below), he syncs up four friends, Muryo Honma, Setsuya Kurotaki, Motoi Ishibashi and Seiichi Saito, to an electronic beat.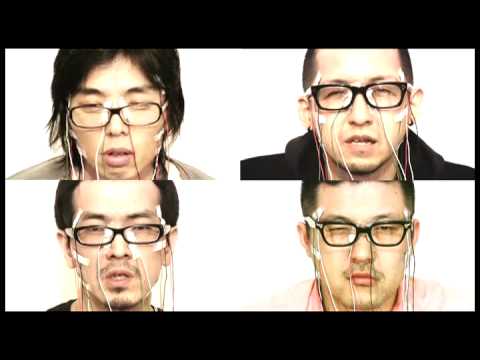 Researchers of all kinds are now seeing the face as a potential blank slate, a computer-mutable landscape or testing ground for understanding the brain and communication.
We have redefined research and what the independent thinker/entrepreneur can explore, where engineers, programmers and artists put forward their own bodies as sites of exploration.
What do you think are the next steps for the science of the face as well as facial tracking and recognition software?