Mapping Feelings
Feelings are often associated with physical reactions: terror can send chills down your spine, and love can leave you weak in the knees.  A recent study has linked specific emotions to physical sensations. Researchers at the Academy of Finland and Aalto University tested emotional responses in hundreds of subjects and then created maps identifying locations in the body where emotions cause physical changes.
They found that common emotions trigger strong sensations in specific parts of our bodies. The study was conducted with over 700 participants from Finland, Sweden and Taiwan. The findings indicate that emotions and their bodily responses have a biological basis.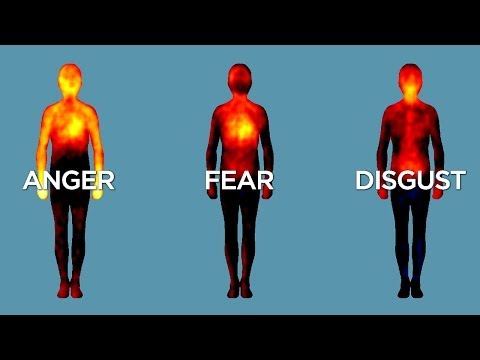 Where Do You Feel Your Strongest Emotion ?