Advertising of the Future
Want a fast way to market your product or service to your target audience and not waste money?  Well, the future of marketing allows businesses to do just that.
Time NewsFeed has reported that new facial recognition software can show billboard ads to a specific gender and ONLY  to that gender.
The ads were developed by Plan UK, a non-profit organization, to promote its "Because I'm a Girl Campaign".  It's main goal is to obtain sponsorship for education for girls in third world countries.  Because women are the organization's target audience, they will be able to view the entire 40 second ad, while men will just get the organization's website information and a basic message.
So how do they delineate between male and female?
The billboard, being tested in London, is equipped with a high definition camera that is used to scan passer-bys facial features.  It has a 90% accuracy rate.  However, the price tag is very steep.  The cost for a two-week ad is approximately $47, 000.
Watch the video below courtesy of Plan UK.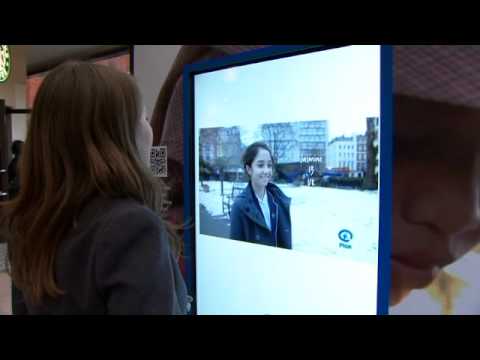 If you think this is just the future of visual advertising, think again!  HyperBot.com has reported that this type of emotional advertising is being implemented by radio as well.
Mixberry Media in partnership with Moodagent hopes to create instant playlists based on moods and emotions.
Advertisers will now be able to target their messages to emotional profiles.  Mixberry Media's audio ad technology along with Moodagent's knowledge base of the emotional aspects of songs will allow brands to select a specific song to embody the essence of their message.