The Truth Behind Lie to Me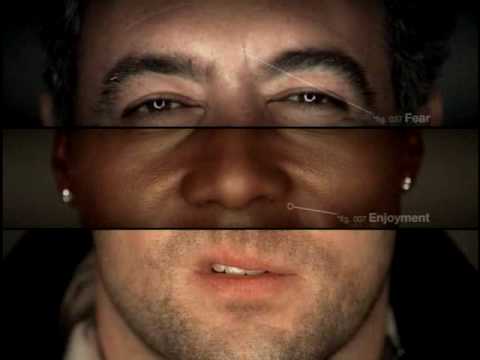 Many fans are in anticipation of the second season of FOX's hit TV show Lie to Me, which premiers in less than 2 weeks.
While the TV show is loosely based on Dr. Paul Ekman's work in the field of microexpressions, it must be remembered that Lie to Me is a television drama series where plot lines are fabricated, characters are fictional and the truth is often exaggerated.
How accurate is Lie to Me's depiction of The Lightman Group? Do people like Ria Torres even exist? Is the science that is depicted in the show accurate?
In this blog we try to answer some of these questions and more.
***
The Lightman Group is headed by Dr. Cal Lightman, a "human lie detector" who spent years working for the FBI before he formed his own company. He and his team are hired to assist in cases where they question people's honesty.  In the show we see Dr. Lightman talk to someone in regular conversation and within a few seconds, be able to tell if they are lying or not.
A misconception one might have from the show is that a company like The Lightman Group actually exists, when in fact, the company that is portrayed on the show does not exist in real life.
While it is true that psychologists can assist corporations and law enforcement groups to determine if someone is being honest, this takes countless hours of research and analysis of video footage.
This is contrary to the false depiction that a psychologist who studies facial expression and nonverbal behavior can know  if someone is lying to them from 2 minutes of conversation. The work these psychologists engage in is often tedious; it involves facial coding, establishing a baseline for the person being observed and comparing their nonverbal and verbal actions.
Although a company like the Lightman Group does not exist in real life, people like Ria Torres do.  Torres, who is a "natural" at detecting deception, is based off of Maureen O'Sullivan's study called the Wizards Project. Of the 13,000 people that were tested in their deception detection techniques, only 31 were wizards, who were able to tell "whether the person is lying, whether the lie is about an opinion, how someone is feeling or about a theft". An interesting blog by one truth wizard can be found here.
So how accurate is the science depicted in the show?
While much of the show is "rooted in actual science" much of it is exaggerated and the information should be taken with a grain of salt.
In one of the first episodes, there is a great quote by Dr. Lightman where he says "The body contradicts the words- he's lying". What's important to remember is that if a person's body, or nonverbal behavior, contradicts the words, or verbal behavior, it doesn't automatically mean they're lying. It simply means you need to investigate the situation a little more and try to understand why they were trying to hide something. (See common misconceptions about microexpressions part 1)
There are other parts of the show that are exaggerated for dramatic effect. The show often mentions manipulators, which are nonverbal behaviors. These behaviors are usually those that a person manipulates (e.g. scratching the nose or neck) Many of these behaviors can be a clue to detecting deception if they change from a person's baseline (what they normally do). This extremely important detail is often left out of the show. Just because a person scratches their nose doesn't mean they're automatically lying. It could be a sign of deception, or just a nervous tick.
Everyone has their own "tells"- what they do when they lie, but this differs from person to person. What is important to note is that there is not one signal that tells someone that they are lying- there is no Pinocchio.
16 responses to "The Truth Behind Lie to Me"