Baby Emotions
Have you seen the viral video below?
It's already gotten over 21 million views and is rapidly spreading through the internet. The baby is 10 month-old Mary Lynne Leroux, who cries as her mother Amanda sings 'My Heart Can't Tell You No', a song most recently popularized by Sara Evans.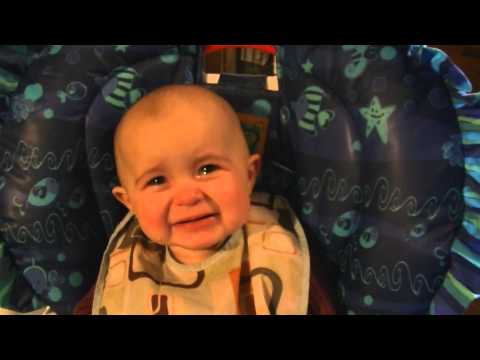 A recent Psychology Today article by Dr. Siu-Lan Tan suggests that the video may be illustrating emotional contagion and emotional synchrony. She defines emotional contagion as "the tendency for humans to absorb and reflect the intense emotions of those around them" and defines emotional synchrony as "the moment-to-moment mimicry and matching of emotional expressions in time".
4 responses to "Baby Emotions"