Bill O'Reilly on The View
News pundit Bill O'Reilly appeared on The View on October 14, 2010 to discuss some heated issues. When the subject of building a mosque near ground zero arose, emotions started to rise.
Take a look at the video below and notice the change in demeanor of Joy Behar and Whoppi Goldberg as they begin to disagree with O'Reilly.
Behar does a huge disgust at 0:28 seconds after Bill says very condescendingly to her "Hold it, hold it. Listen to me because you'll learn". She quickly recovers from being disgusted to cover it with a broad smile.
Goldberg seems fairly calm at the beginning of the interview, but emotions start flaring up around 1:45 when Bill starts raising his voice.
She gets extremely angry after Bill states that "Muslims killed us on 9/11". Notice her change in voice and her facial expression of anger. Her body language becoming more animated. It almost seems as though Bill and Goldberg are feeding off of each other's anger.
While this video is pretty straightforward and there seems to be no concealed signs of emotion, its an excellent example of emotions and the nonverbal behavior associated with certain ones, such as anger.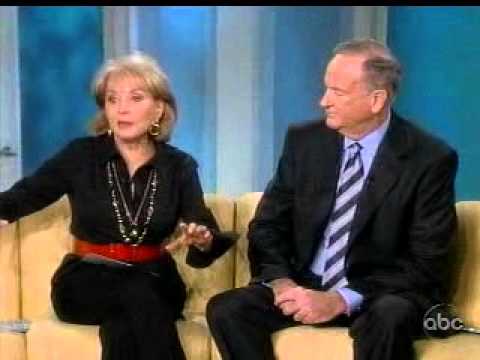 5 responses to "Bill O'Reilly on The View"