Science Interview with Humintell's Director – Dr. Matsumoto Part 1
Humintell's director Dr. David Matsumoto not only did the original research (along with other researchers including Dr. Ekman) for microexpression recognition training tools, but he continues his research into emotions and culture today.
Below is an interview with Dr. Matsumoto about his current research on Triumph vs. Pride by science reporter Anna Meldolesi for her Italian Newspaper, Il Corriere della sera.
So, what does Dr. Matsumoto have to say about Emotions, Triumph and Pride?
Q1: From media articles announcing the paper in press in Evolution and Human Behavior, I understand that triumph comes first, pride second. Triumph is an instant reaction to winning.  By making the winner appear larger and more fearsome, triumph cements social dominance and advertises victory.  Is it correct? 
Can you please describe some situation where a chimp would exhibit the same behavior? Do non-human primates sometimes exhibit also pride?
Dr. Matsumoto:  Yes that is correct in terms of what we believe and state in the paper.  I do believe the literature has examples of the same kind of behavior in chimps, and in fact "triumph behaviors" are noted throughout the animal kingdom, although in different ways.   I do believe there is some evidence for nonhuman primates to exhibit pride, but I am not familiar with that literature. But some of that literature conflates what we know about pride with our findings on triumph.
For example see the video below: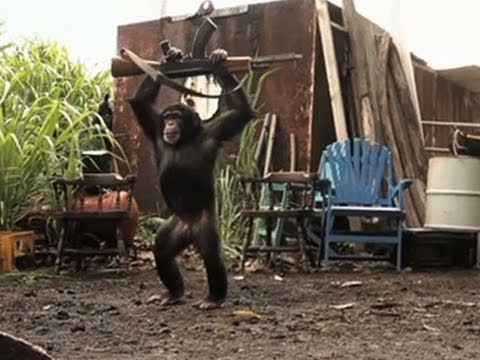 What do you think about Dr. Matsumoto's comment?
What about the video?  Share your comments with the Humintell Community!